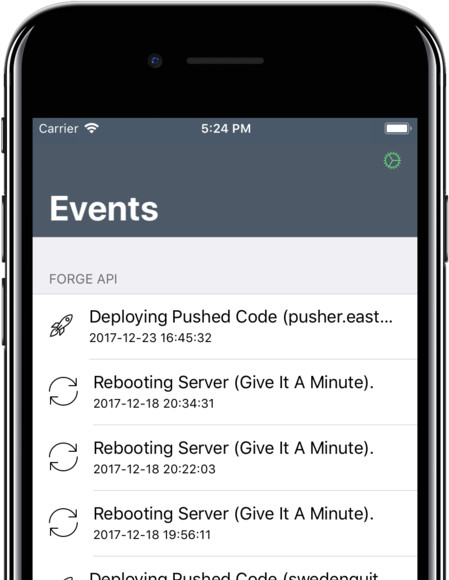 See Laravel Forge events
Get a quick overview of the latest events happening on your Laravel Forge Accounts. F-Bar iOS supports multiple Laravel Forge accounts.
Servers
Get a simple overview of all servers, their location, and IP-address. Restart servers or services on the go.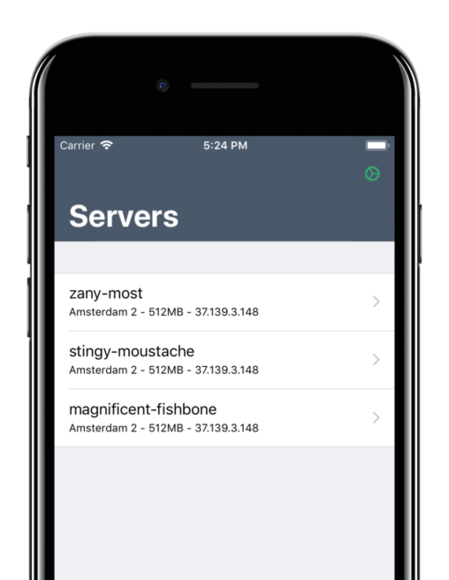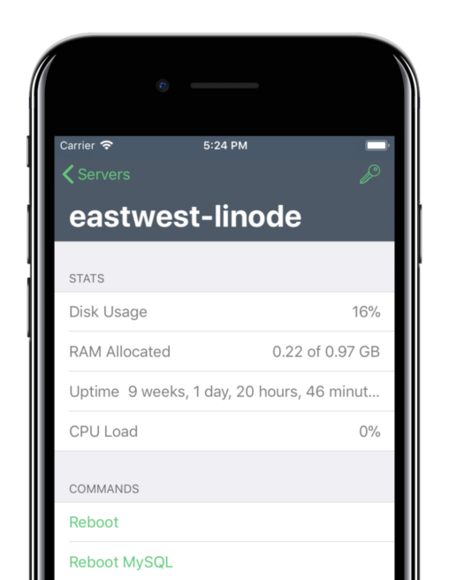 Stats
F-Bar for iOS connects to your server periodically to check disk usage, RAM allocation, and CPU load.